Reel them in with hot gear this year!
Secret Weapon Lure
Reach for this lure when you want the fish to bite. The lure features a pearl-dotted front with a chartreuse-dotted back. The secret is out…this is your next "go-to" lure to have in your tackle box!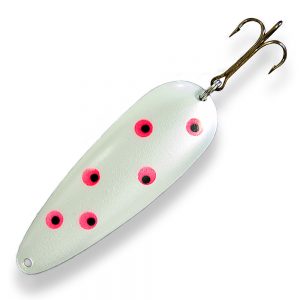 RAC Spoons
The tournament winning spoons are back! The spoon features premium brass body nickel or gold plated for superior durability. Proudly stamped, plated and hand painted in-house with the highest quality materials and attention to detail. Fish with confidence and win your next tournament!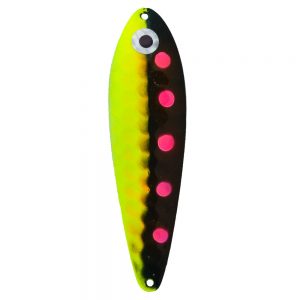 B4 Basket Net
The B4 Basket Net has a twist-lock telescopic handle that can extend to 4′. The net features a flat bottom basket that is 18″ deep with rubber-coated mesh. Both lightweight and durable, the B4 Basket Net is the perfect addition for your next fishing trip. Recommended for 5 to 15 pound fish.