President's Message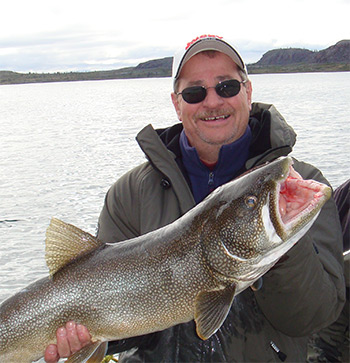 To all of our new friends and loyal anglers alike, it's my pleasure to announce the launch of our new Lucky Strike Bait Works blog!
Since we began crafting lures 87 years ago, we've always been committed to anglers. From product selection to quality and sponsorship, fishing is a tradition we're proud to be a part of and our blog is one more way we're putting anglers first. Through our blog, we're excited to bring you frequent and exclusive information about new product innovations, seasonal fishing trends, professional tips and techniques, upcoming events and more.
New Product Innovations
Ever curious about the newest products and tackle technologies? Look no further. Check our blog and get an in-depth look at the season's latest and greatest product innovations from Lucky Strike. Gain expertise about how the product works, as well as how and where to use it for maximum fish-catching precision.
Seasonal Fishing Trends
Make sure you're properly equipped for every fishing season. In our seasonal trends blogs, you can find information about how various environmental factors, tackle technologies, and other influential factors will shape the season ahead of you. We'll also offer region-specific content for some of our favourite fishing hot-spots.
Professional Tips & Techniques
Purchasing your Lucky Strike Lures and Nets is just the first step. With exclusive content from our pro staff team, you can learn about how to get the most out of your tackle, target the exact species you're after, and land your fish safely.
Upcoming Events
In our events blogs, readers can find out about important upcoming dates such as fishing tournaments, outdoors expos, special appearances, community events and more.
Supporting anglers is our passion. We hope that you'll enjoy reading and learning from our content, and that it equips you with the right gear and knowledge to help you, your friends and your families get outdoors and create successful and lasting fishing experiences. When you really think about it, isn't that what this is all about?
Enjoy!
Kim Rhodes
President
Lucky Strike Bait Works